3 Reasons Your Stores Will Win With ALOHA
ALOHA is the #1 fastest growing plant-based bar in Natural Channel, Total US FOOD & MULO
L52W
ALOHA is the #2 fastest growing plant-based RTD in MULO & Total US FOOD
L52W
Amazon Subscribe and Save has 28% more trial and 18% more repeat than the category average
AMAZON MEDIA SERVICES
ALOHA is Growing Double Digits Across All Retailers
*All info sourced: SPINS 10.30.22 Current Retail Partners See What Our Customers Are Saying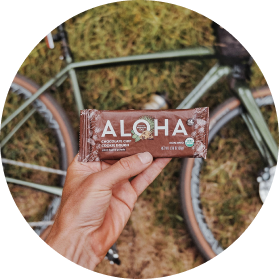 I have already gotten multiple people I know hooked on these just by letting them try a bite.
verified customer
This tastes like a candy bar! These still taste delicious with the amount of protein and fairly low calories, and it's VEGAN!!
verified customer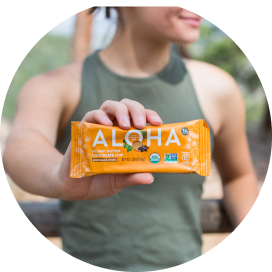 Lovely taste of peanut butter / chocolate and nice peanut butter chips to break up the consistency a bit
verified customer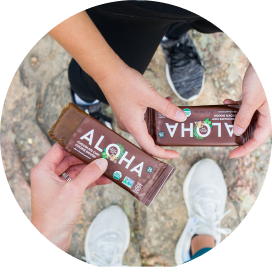 It's so good!!! The chocolate chip inside is incredible. Quite filling as well.
verified customer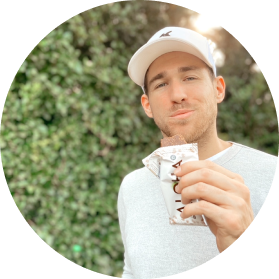 I'm afraid I might be addicted, since I eat one every day.
verified customer
---
ALOHA is Values Driven
As a Certified B Corp, we're building a business that's committed to the greater good. Employee-owned. Certified organic. Non-GMO Project Verified. We care about every element of what goes into our products. From taking care of our employees, to nourishing the communities around us and the relationships that help us grow, all the way through to the land that sustains us, ALOHA is run intentionally in every way. We're building a better business that's built for good.

Business as a
Force For Good