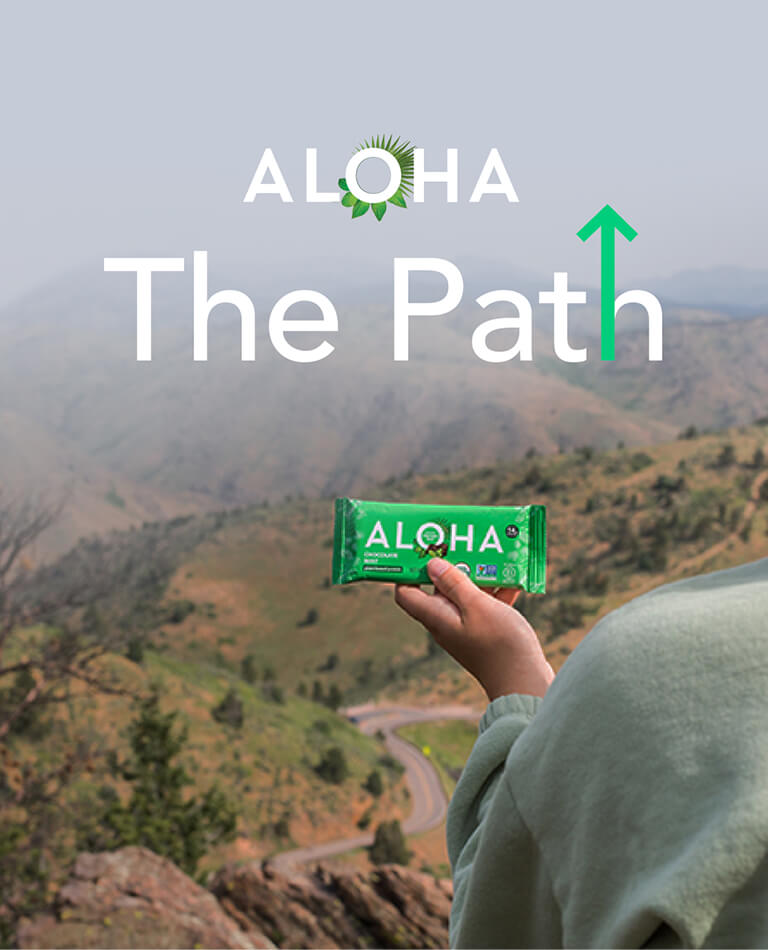 The Path
Welcome to The Path - ALOHA's all new loyalty program! On The Path you'll enjoy membership rewards and earn steps along your journey to a happier path to a healthier life.
These are the small steps along the way that add up to something greater - for ourselves and for our community. Let's travel The Path together.
How It Works
Start My Path

Join The Path
Get 250 steps automatically when you register!

Earn Steps
Earn steps with every purchase and enjoy exclusive Path benefits.

Get Rewarded
Redeem steps for rewards and discounts.
Cash Rewards

Get $5 off for every 500 steps earned.

Donate Rewards

Redeem steps and donate cash or product to Conscious Alliance.

Enter Sweepstakes

Redeem steps for entry into various sweepstakes.
FAQS
What Is The Path?
+
‐
What Are Membership Tiers?
+
‐
How Do I Earn Steps?
+
‐
How Do I View My Steps?
+
‐
How Do I Use My Steps For Rewards?
+
‐
Can I Stack My Rewards With Another Promotion?
+
‐
Can I Use My Rewards On Autoship Orders?
+
‐
I Forgot To Add My Reward At Checkout! Can I Add It After I've Ordered?
+
‐
My Membership Tier Is Incorrect! How Can I Get It Fixed?
+
‐
I Accidentally Redeemed A Reward I Didn't Want! Can I Reverse It?
+
‐
Where Are My Steps For Following ALOHA On Social Media?
+
‐
I Completed An Activity But Didn't Earn Steps! Where Are They?
+
‐
Do I Earn Steps On Orders From Third-Party Partner Sites?
+
‐